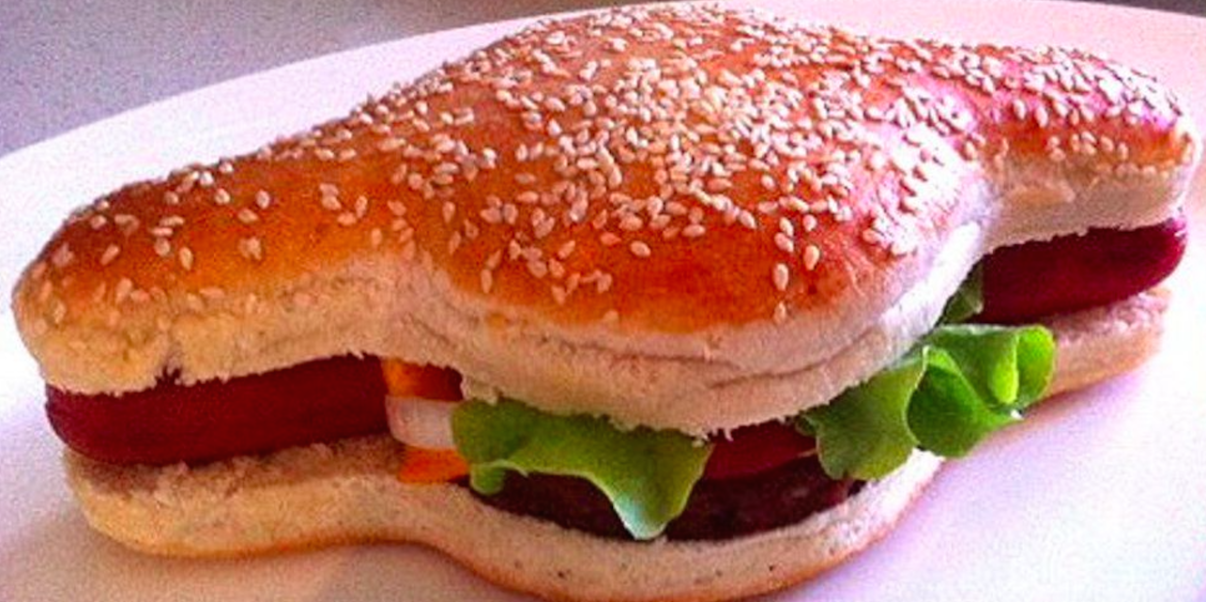 Aussie man patents the 'Hamdog' – a hotdog and burger combo
An Australian man has patented the 'Hamdog', a combination of a hotdog and a burger in one bun, and has begun selling it at food fairs.
The Hamdog has a uniquely shaped bun, which holds both a burger patty and a hotdog sausage. The patty is split in two, allowing the sausage to be placed in between. It's then topped with lettuce, tomato, pickles, cheese, mustard, tomato sauce and mayonnaise.
Entrepreneur Mark Murray patented the Hamdog back in 2009, but has only just started selling it. He claims the response to his food creation has been fantastic.
YouTube: Hamdog – World First!
However, it's not been plain sailing for Murray to get to where he is today. He made an appearance on the TV show Shark Tank (Australia's version of Dragons' Den) last year and was pretty much laughed off the set.
Unperturbed, Murray continued on his quest to turn his Hamdog enterprise into a viable business and it seems that now he is well on the way to achieving his dream.
His aim is to get other would-be entrepreneurs to take on a Hamdog franchise, in a similar model to how fast-food giant Subway operates.
---