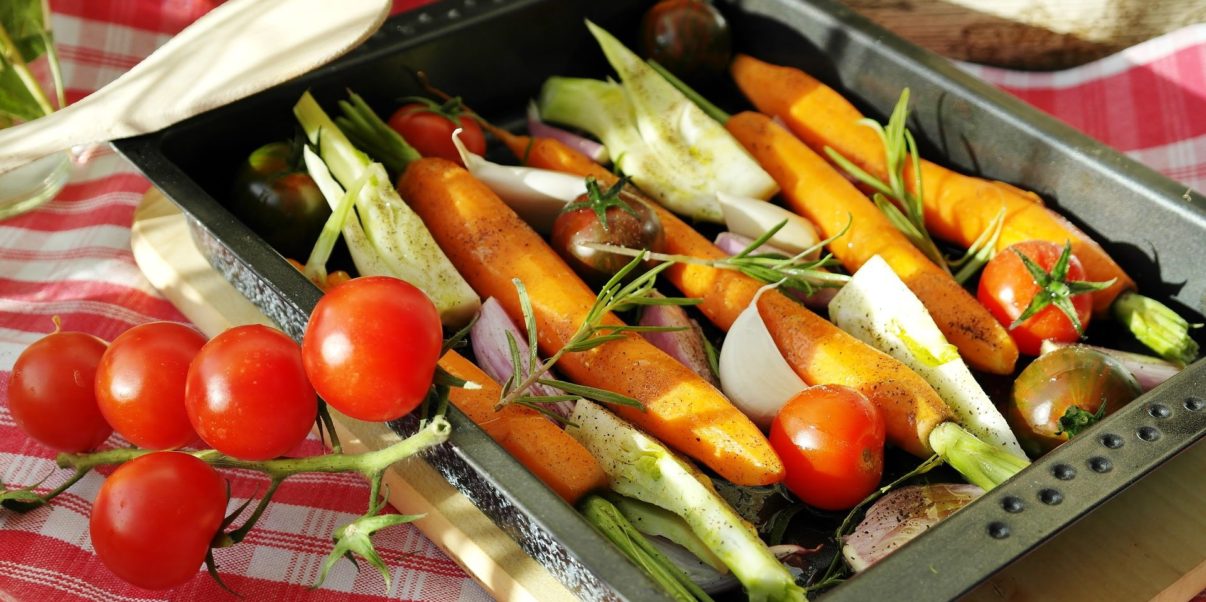 PETA release awards for best vegan foods of the year
PETA have once again handed out their awards for the best places to head for vegan-friendly breakfast, lunch and dinners, as well as some of the best vegan foods available to buy straight from the shelf.
So, if you fancy a meal that doesn't contain any animal products, these are, according to PETA, the best products and places out there.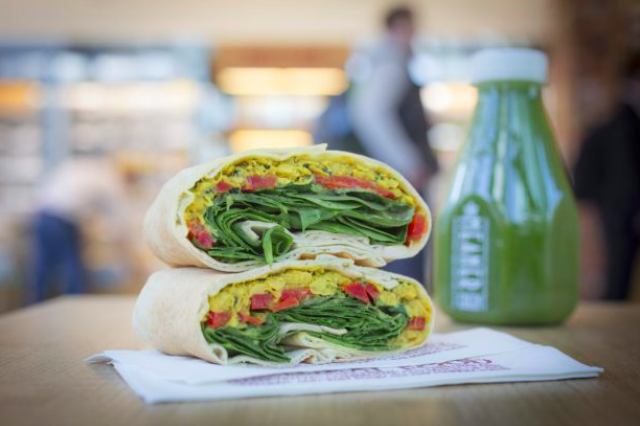 Best vegan sandwich: Pret a Manger's Chana Chaat Flat Bread
Is this a sandwich? We're not so sure. Either way, this flat bread contains chickpeas, peppers, spinach, mango chutney and coconut yoghurt and is very, very tasty.
Best vegan meat: Sgaia Foods Streaky Rashers
Sgaia, the UK's first authentic travelling vegan butcher shop, produce and sell many great tasting products, but it is their soya bacon that scooped this prize.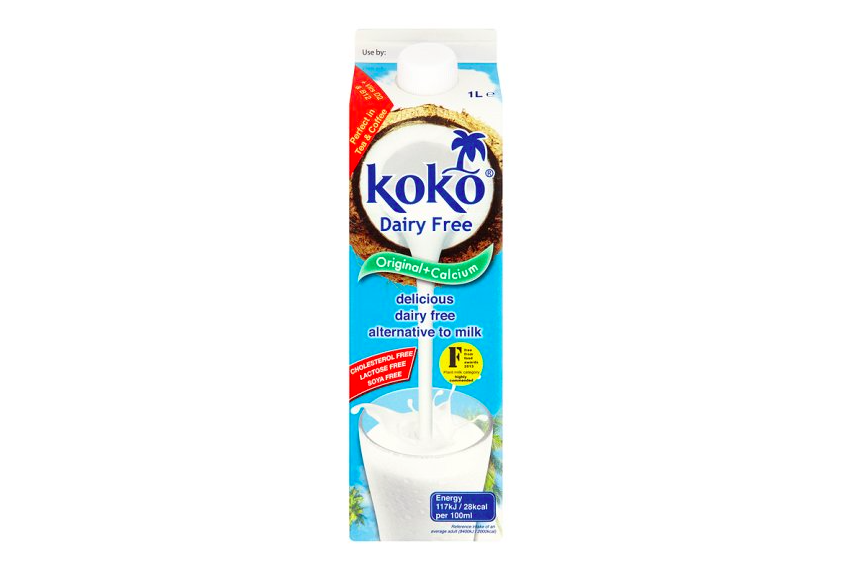 Best dairy-free milk: Koko Dairy-Free Milk + Calcium
Koko's dairy-free milk, which is made from coconut milk and grape juice concentrate, amongst other ingredients, is apparently the best product on the market. It is available to buy at most UK supermarkets.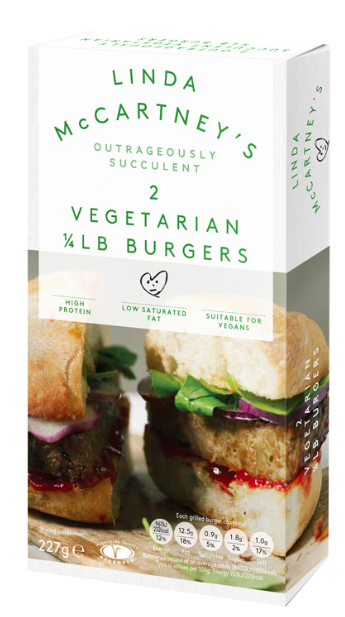 Best vegan burger: Linda McCartney Vegetarian 1/4lb Burger
Made from a blend of rehydrated textured soya protein and onion, Linda McCartney's veggie burgers are delicious!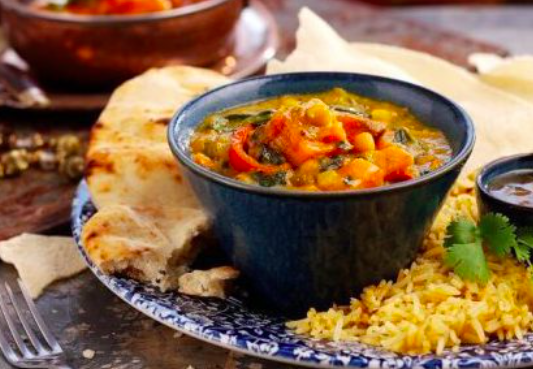 Best vegan curry: Wetherspoons Sweet Potato, Chickpea, and Spinach Curry
This twist on one of our favourite dishes scooped Wetherspoons the award for the best vegan curry.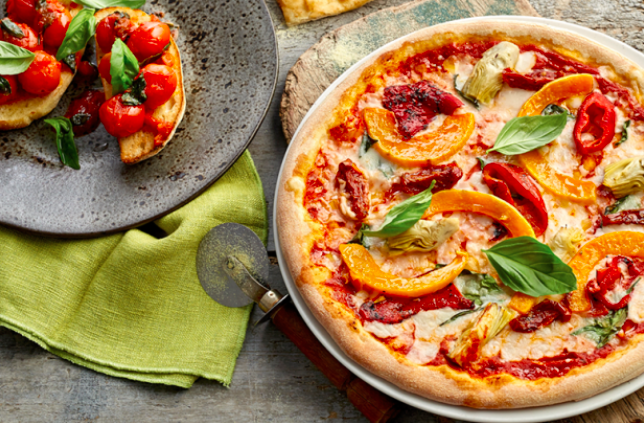 Best vegan pizza – Zizzi Vegan Rustica Margherita
Italian chain Zizzi is always a popular choice for diners and its vegan Rustica Margherita scooped the prize for best pizza. Zizzi will put vegan-friendly cheese on any of its pizzas if asked, so they have a few choices on the menu for those who don't want to eat food which contains animal products.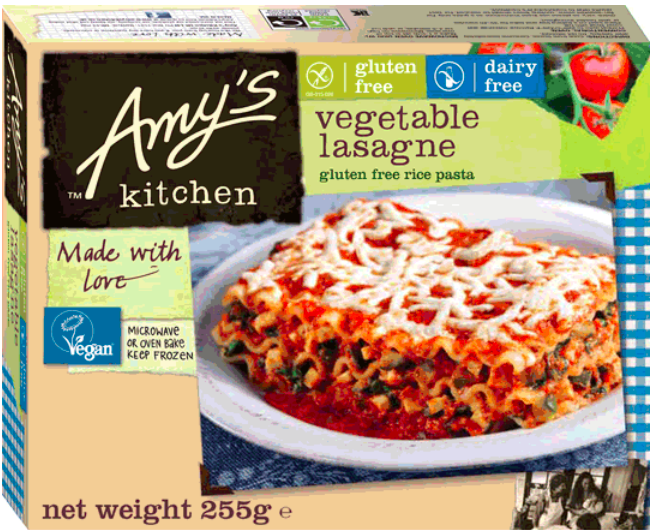 Best vegan ready meal – Amy's Vegetable Lasagna
Ready meals are great for lunchtimes or evening meals when time is on the short side. The veggie lasagna from Amy's Kitchen scooped the PETA award for the best of the bunch this year.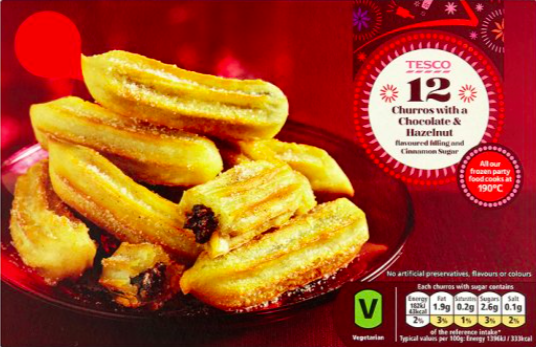 Best vegan dessert: Tesco Chocolate and Hazelnut Filled Mini Churros
Tesco's chocolate and hazelnut filled mini churros are absolutely delicious, so it's no suprise to see them pick up this award.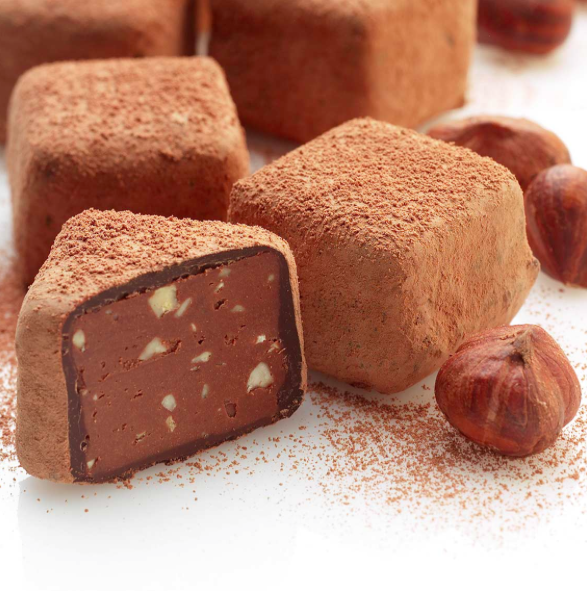 Best vegan sweets: Booja-Booja Almond & Sea Salt Caramel Chocolate Truffles
Booja-Booja create a wide range of sweets and desserts but it was their melt in your mouth chocolate truffles that were voted as the best vegan sweets on the market.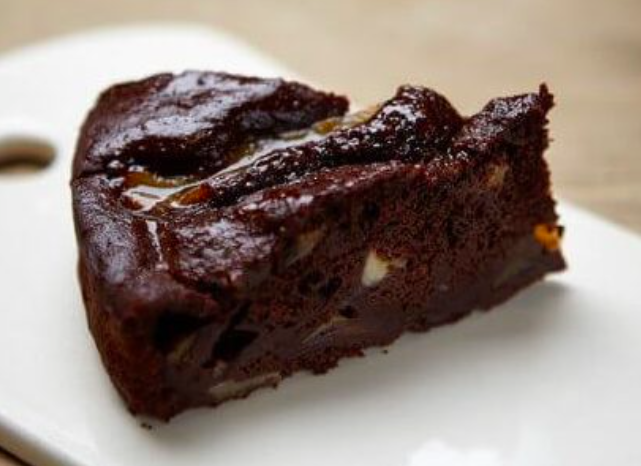 Best vegan cake: Le Pain Quotidien Cocoa & Pear Cake
Le Pain pride themselves on making simple and pure foods that taste great. They certainly did that when they produced this delicious cake!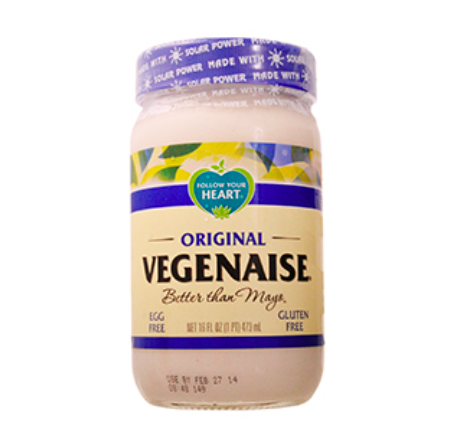 Other winners
Best egg-free mayonnaise: Follow Your Heart Vegenaise
Best vegan menu: Gauthier Soho 'Les Plantes' menu
Best vegan cheese: Nutcrafter Creamery Extra Aged Gomasio Cheddar Style Cheese
Best vegan fish: The Railway Hotel 'Fish' & Chips
Best vegan sausage: Tofurky Italian Sausage
Best vegan cookbook: Vegan Street Food: Foodie Travels from India to Indonesia
Best vegan chicken: Fry's Chicken Style Burgers
Best vegan salad: LEON Vegan SuperClean Quinoa Salad
Best vegan pie: Clive's Mexican Chilli Pie
Best vegan ice cream: Swedish glace strawberry sticks made with soy
Best vegan yoghurt: Alpro Pineapple-Passion Fruit & Peach Soya Yoghurt
Best vegan street food: Club Mexicana
Best vegan luxury food: Vegetarian Caviar Club Black Caviar
Best innovative vegan product: Follow Your Heart VeganEgg
---