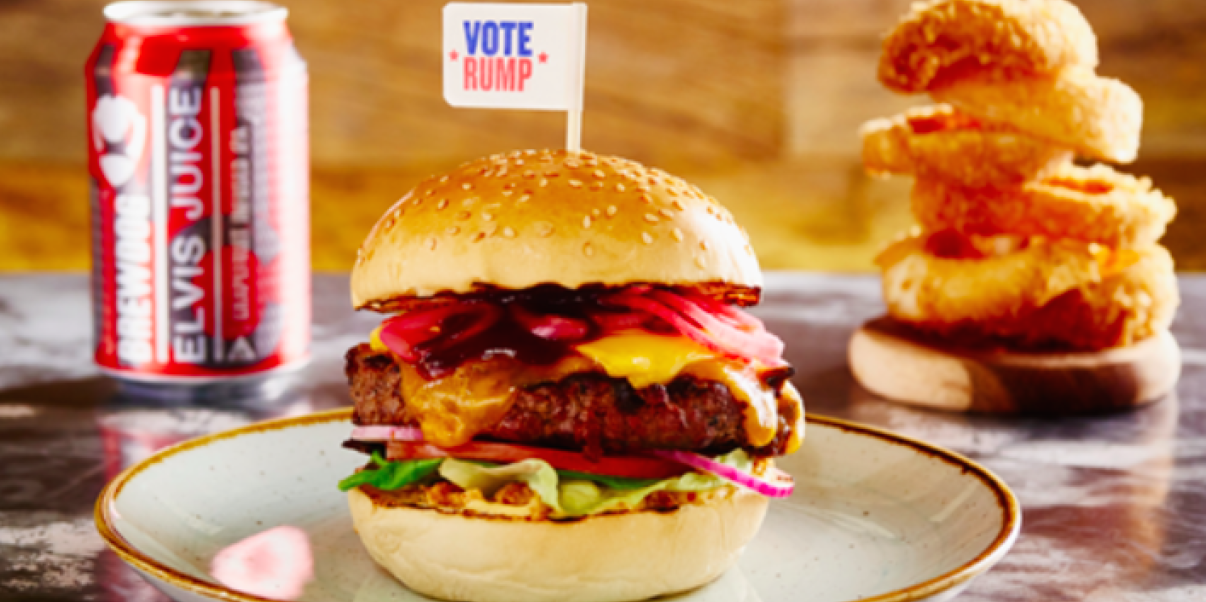 How you can get your hands on some free GBK burgers!
Gourmet Burger Kitchen are giving 70 people to chance to win free burgers for themselves and three friends. That's right, free burgers!
GBK have recently launched the 7oz Rump Burger, their thickest burger yet, and to celebrate they're giving loads of them away for free.
So, what do you have to do to be in with a chance of winning? Well, it's pretty straightforward.
Firstly, you need to download the GBK app on your smartphone and make a note of your customer ID number.
Then you should follow @gbkburgers on Twitter and also keep an eye on their official Facebook page for the relevant posts to apply.
The lucky winners will be able to get their hands on the free burgers until early November!
The giveaway is another part of the great marketing campaign GBK have been running as they release the Rump Burger.
They've also been running an advertisement campaign based on the current US elections, using the hashtag #VoteRump.
---