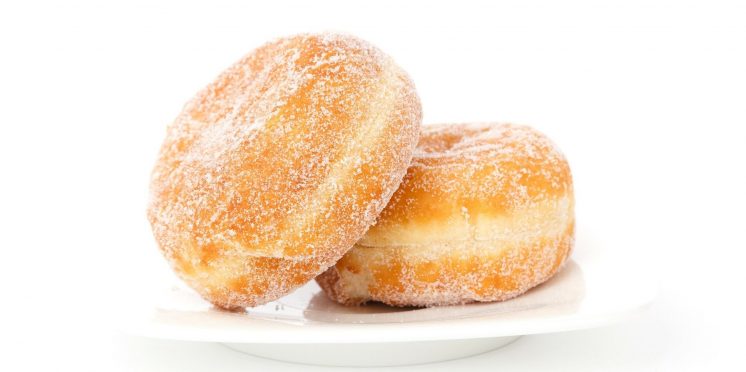 Veganuary guidance: 15 UK foods you didn't know were vegan-friendly
If you're a vegan, or if you're looking to do "Veganuary" in order to assess the potential benefits of a vegan lifestyle, you'll know that it can sometimes be a bit difficult to understand exactly which products you can eat, safe in the knowledge that they are animal-free. Some items can surprisingly contain animal products, whilst others, which you might think aren't suitable, are actually vegan-friendly. Here are 20 of the best food and drink items that you'll be surprised, and perhaps relieved, to know are suitable for those who wish to live a vegan lifestyle.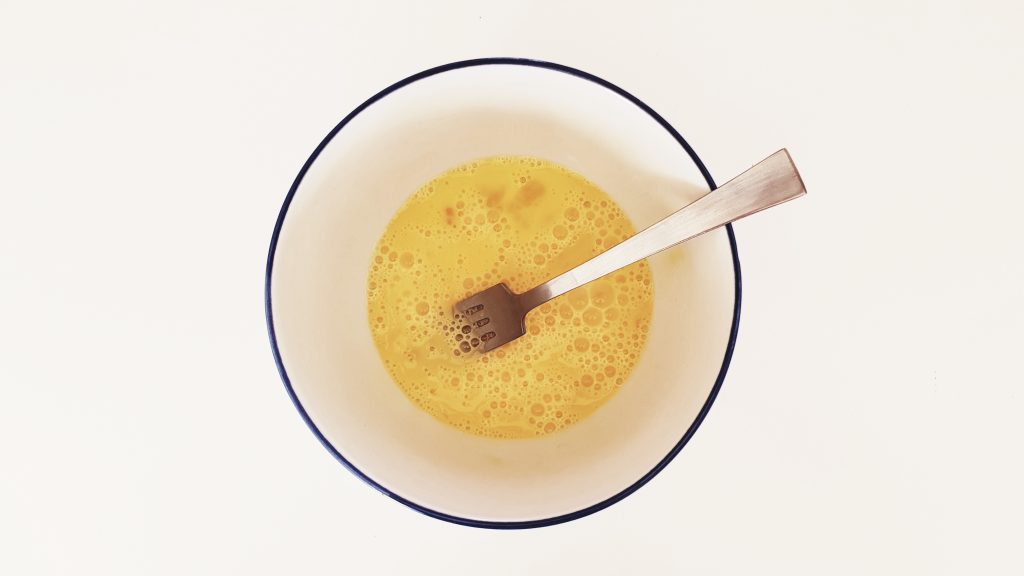 Tesco Custard Powder
Most custard powders are not vegan-friendly as they are made from Egg Powder. However, Tescos' Custard Powder is simply made from Cornflour so it is completely fine.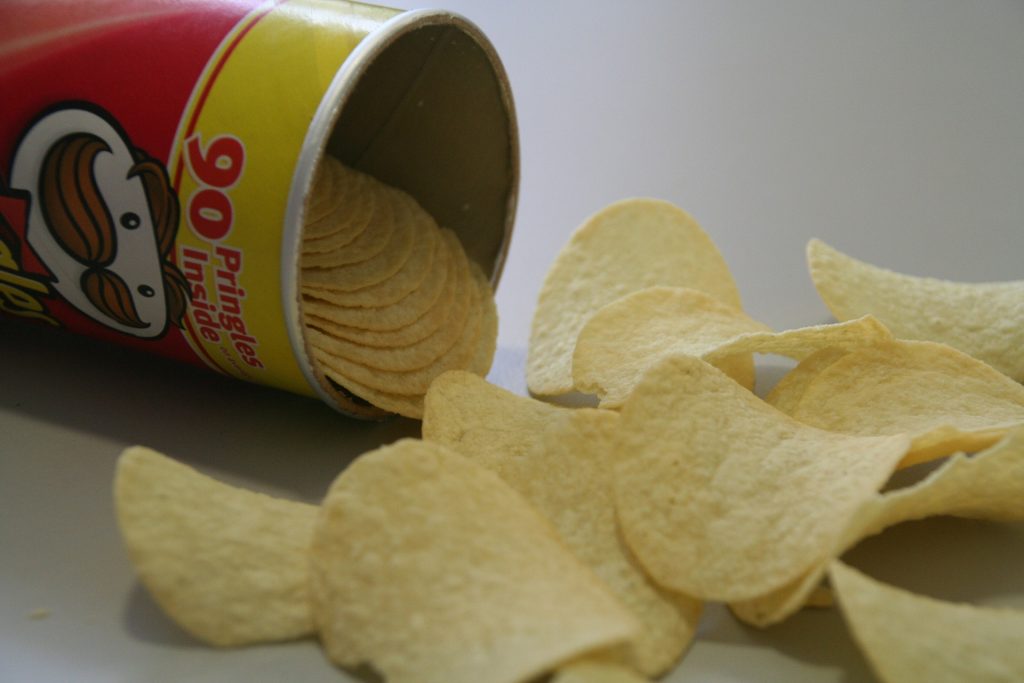 Pringles
If you're trying to make the change from a non-vegan to a vegan diet, finding out which snacks you can eat can prove problematic. However, you'll be pleased to know that Original and Smoky Bacon (that's right!) flavoured Pringles are both vegan-friendly.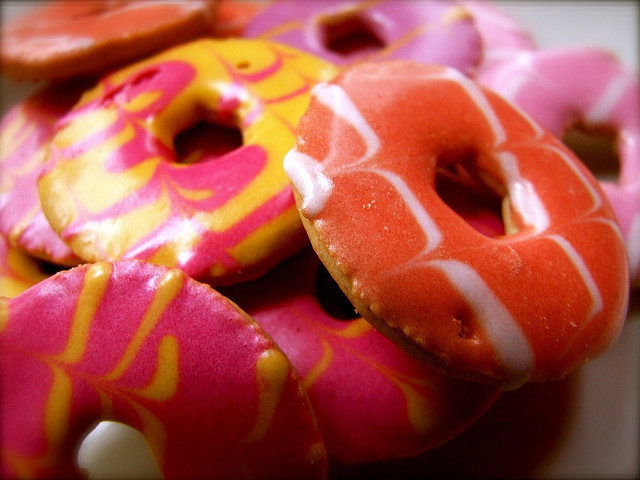 Fox's Party Rings
Not only are these a childhood classic for any 90's kids out there but they're delicious and really moreish too. They're made with natural colours and as such, are suitable for vegans.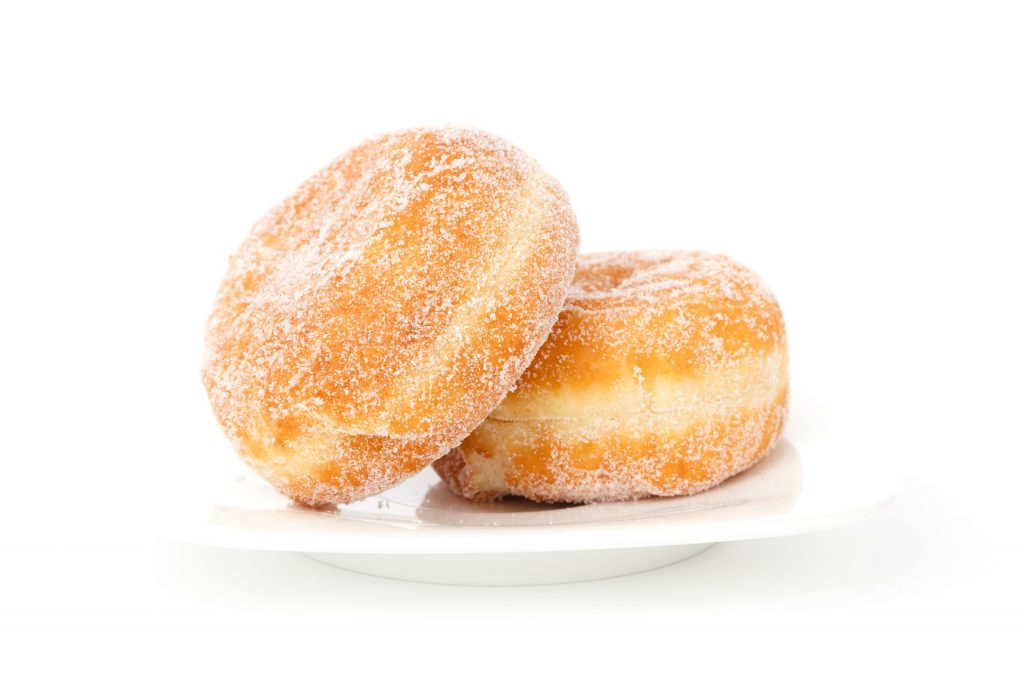 Co-op Jam and Custard Doughnuts
Co-Op's own brand doughnuts have been a long-standing favourite for vegans with a sweet tooth.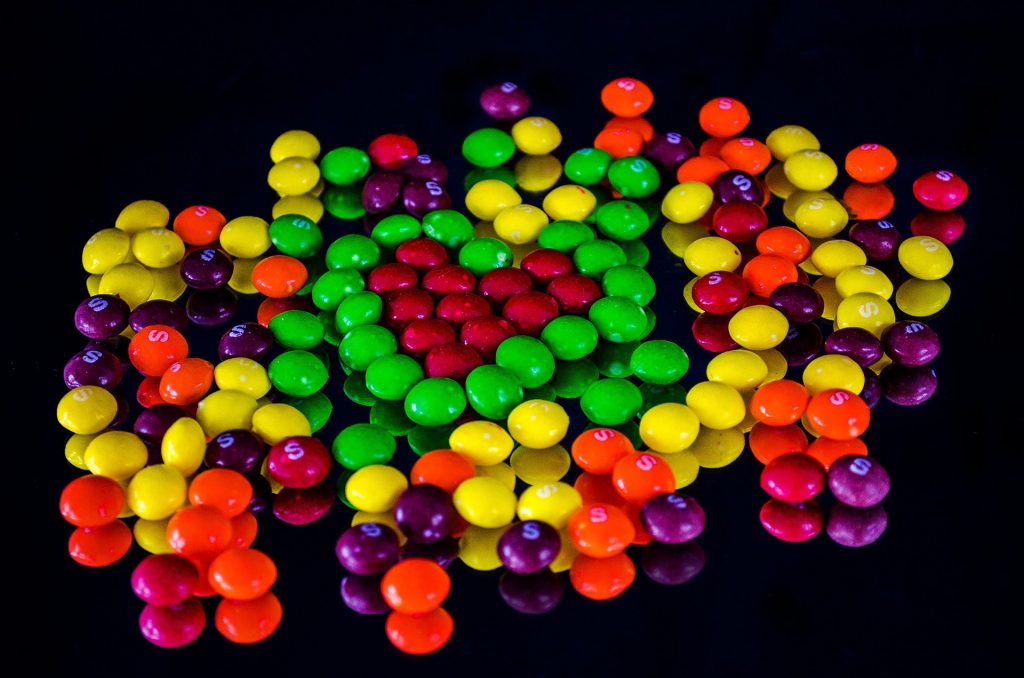 Skittles
Skittles are a relatively recent addition to the vegan-friendly list as, for a while, they contained some E-numbers. However, these have now been removed. Only a few old packets (with E120) still exist. So if a pack is marked 'Suitable for vegetarians' then they will be vegan too, so now we can all taste the rainbow!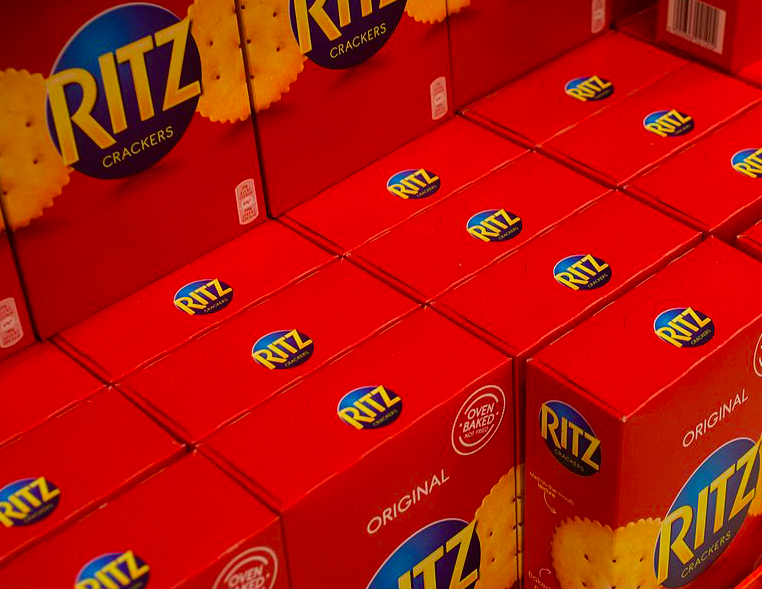 Ritz Crackers
For a product that goes so well with cheese, it's somewhat of a surprise that Ritz opted to go vegan-friendly, but they did! So for those who like their snacks a little more savoury, these crackers are a great option!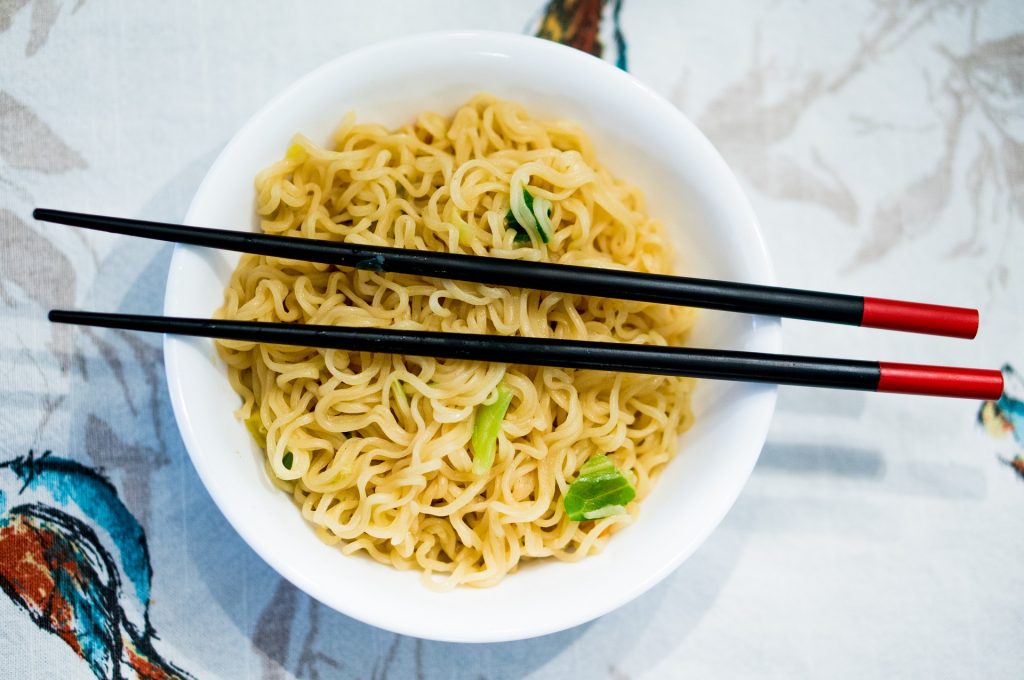 Sainsbury's Chicken Flavour Instant Noodles
Another surprising addition to the list are Sainsbury's own brand chicken flavour instant noodles. These could come in handy for any vegan students out there!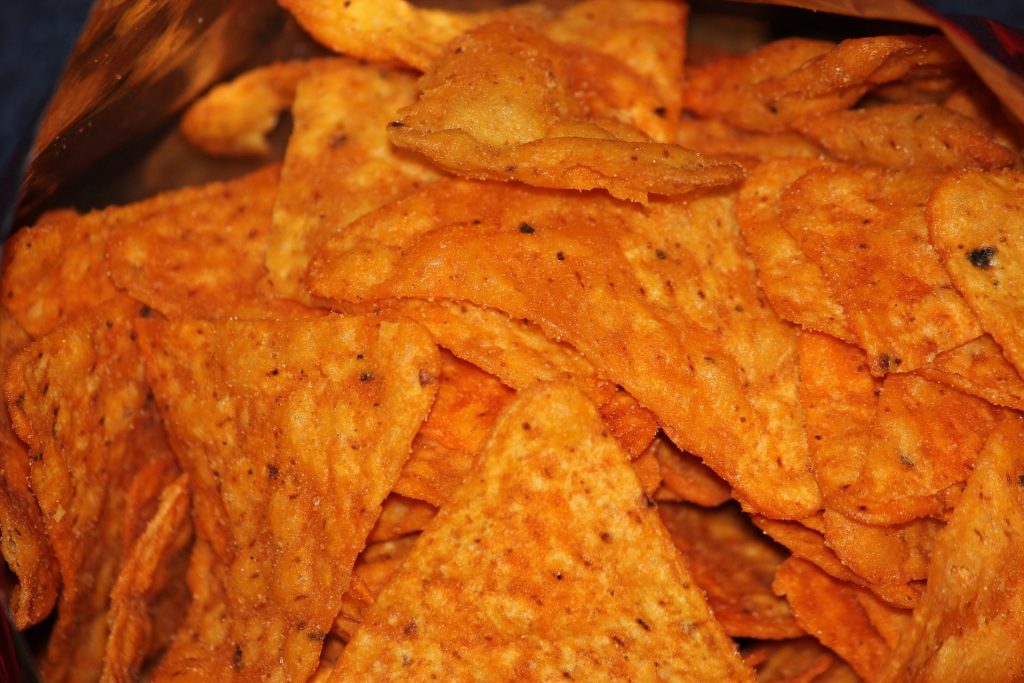 Doritos
Chilli Heatwave and Lightly Salted Doritos are both vegan-friendly, so whether you want a heat kick or a laid back chip, these are the way to go if you fancy a savoury snack.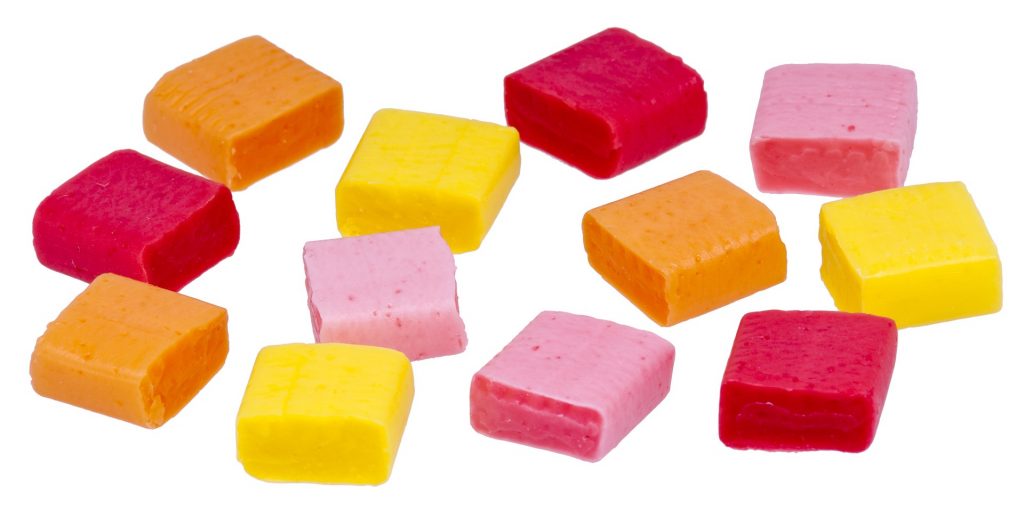 Starburst
Starburst are another surprisingly vegan-friendly sweet, but only if they were made in the UK. In the USA, Starburst contain non-vegetarian gelatin so make sure you aren't buying imported packets of Starburst if you're after a vegan sweet.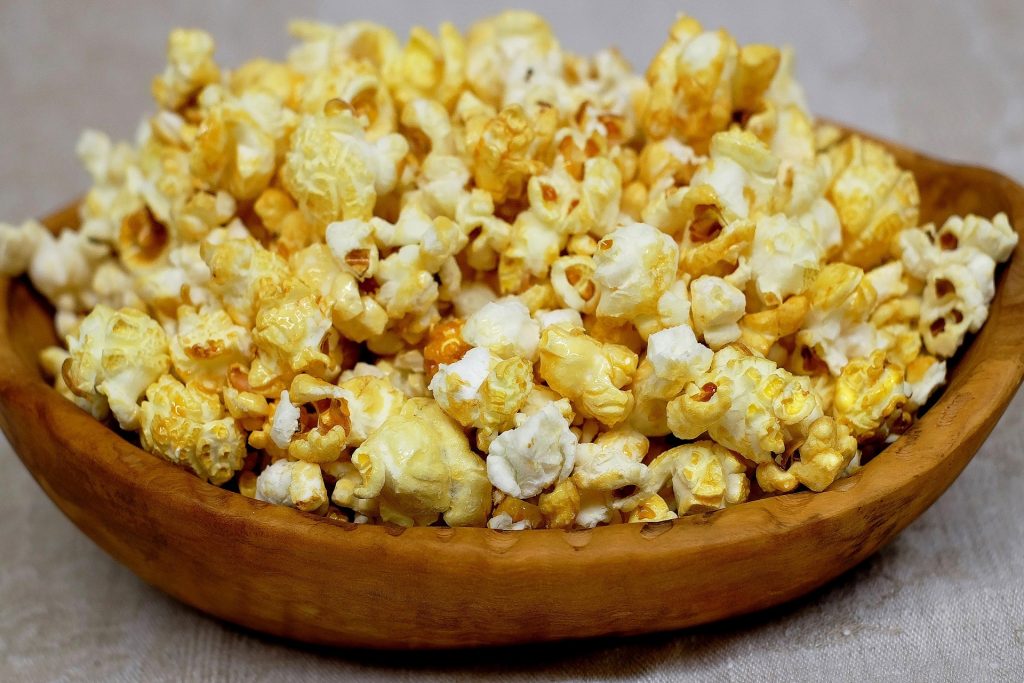 Butterkist (certain varieties)
For those cinema trips or movie nights where you just can't resist buying popcorn, it's best to take a minute and think about which brands you buy to be certain that you're getting the right one for your diet. Butterkist have three vegan options which you can safely choose from; Sweet Cinema Style, Sweet & Salted and Microwave Popcorn Salted.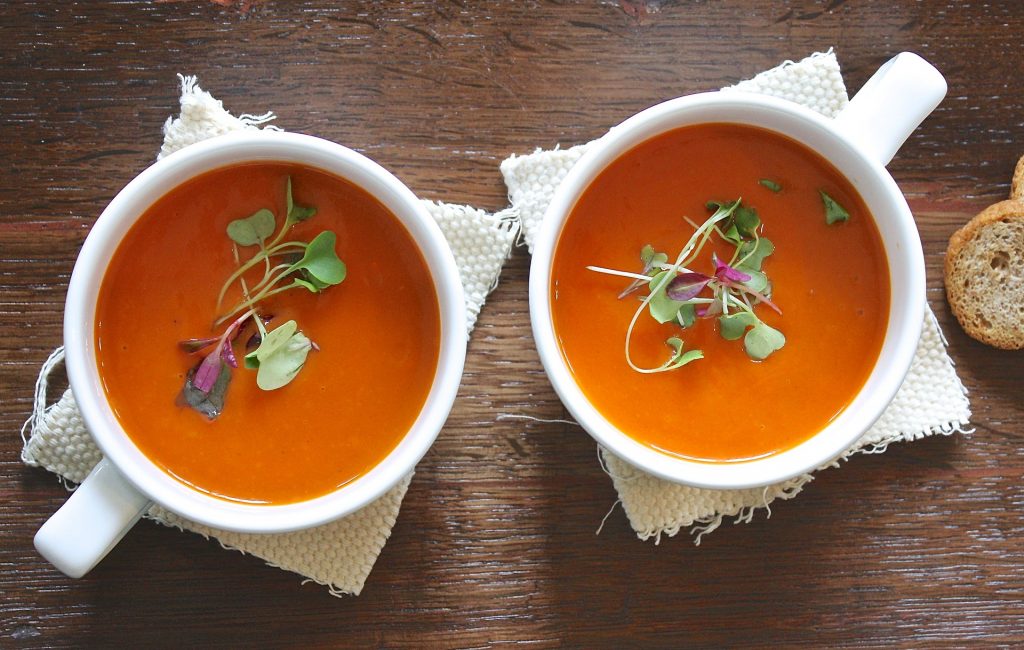 Bachelors Cup-a-Soup (Tomato/Tomato and Basil)
Cup-a-soups have always been a safe-haven for vegans. Bachelor's Tomato and Tomato & Basil cup soups are both vegan-friendly.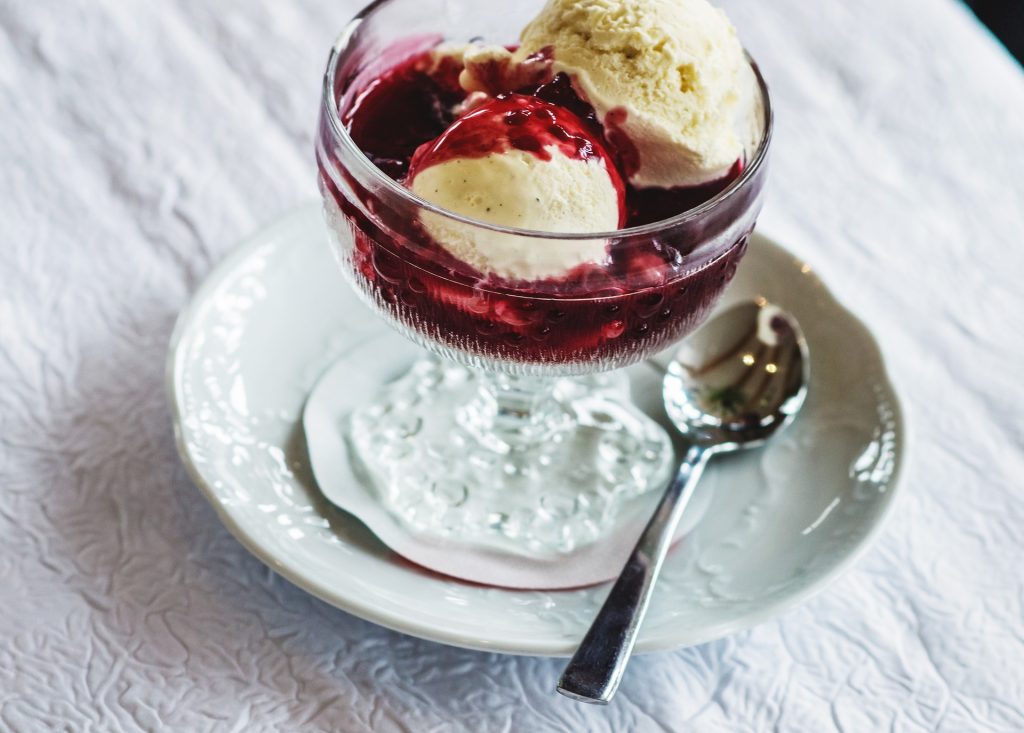 Sainsbury's Raspberry Jelly
Sainsbury's raspberry jelly pots are vegan-friendly. They cost £1 a packet and contain fresh raspberries. The jelly goes great with some vegan-friendly ice cream too.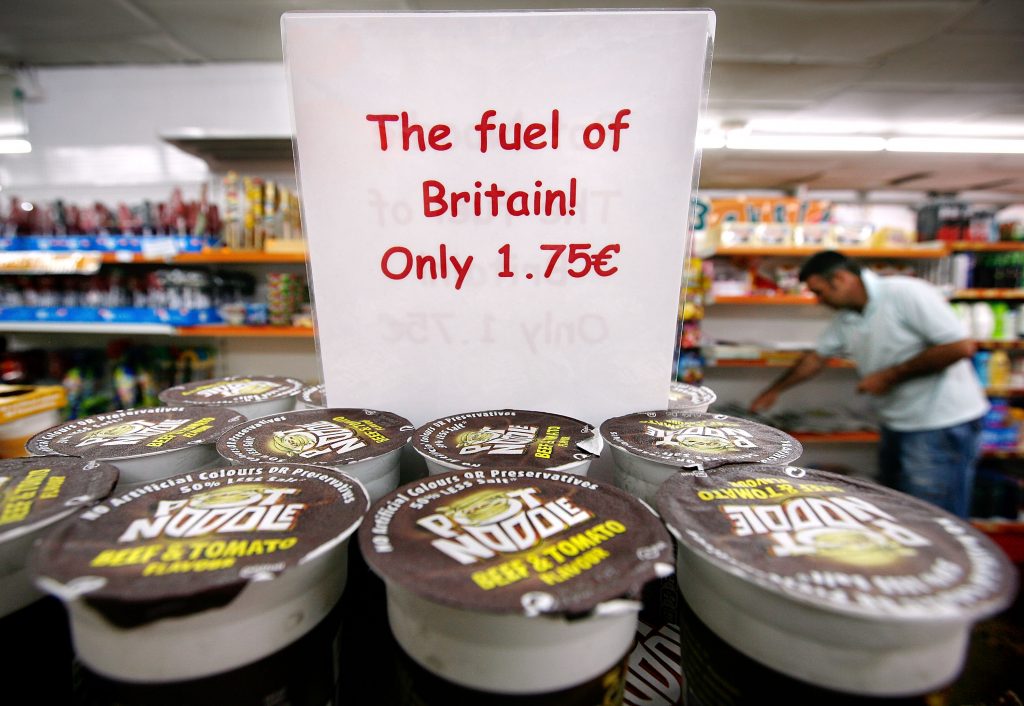 Pot Noodle
Much like cup-a-soups, Pot Noodles are a classic, easy to grab snack for when you are in a rush or simply feeling lazy. Even better is the fact that so many flavours are vegan-friendly – Beef & Tomato, Bombay Bad Boy, Sweet & Sour, Brazilian BBQ Steak, Chilli Beef, Chinese Chow Mein, Piri Piri Chicken and Sticky Rib.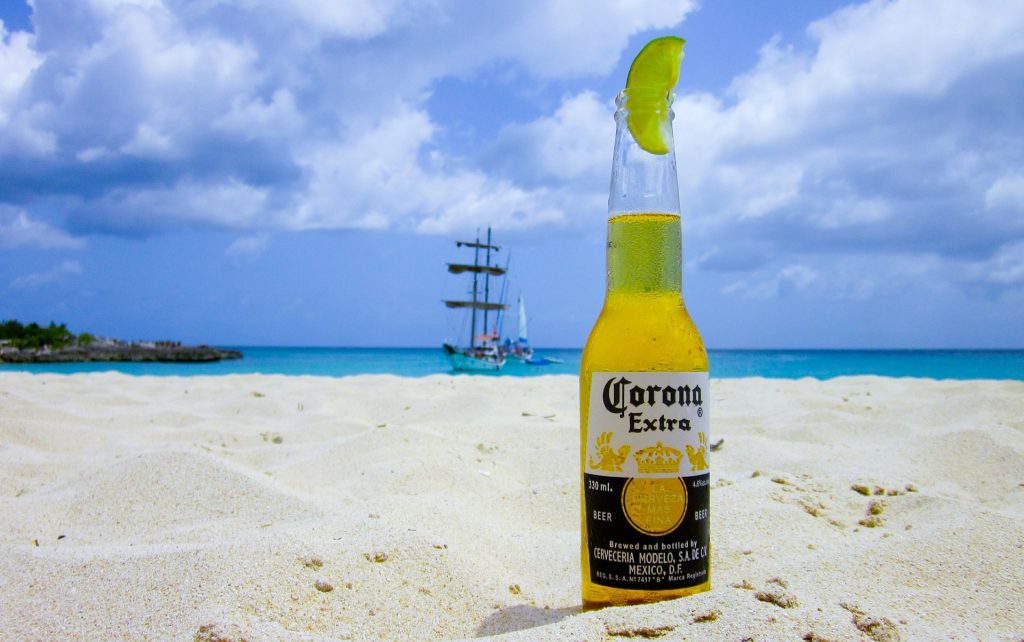 Corona
The majority of beers use fish bladders or scales during the fermentation product and even though these don't end up in the final drink, they are part of the creation process, meaning they aren't vegan friendly. However, if you need an easy option to choose from at the bar, most places stock Corona, which is vegan-friendly.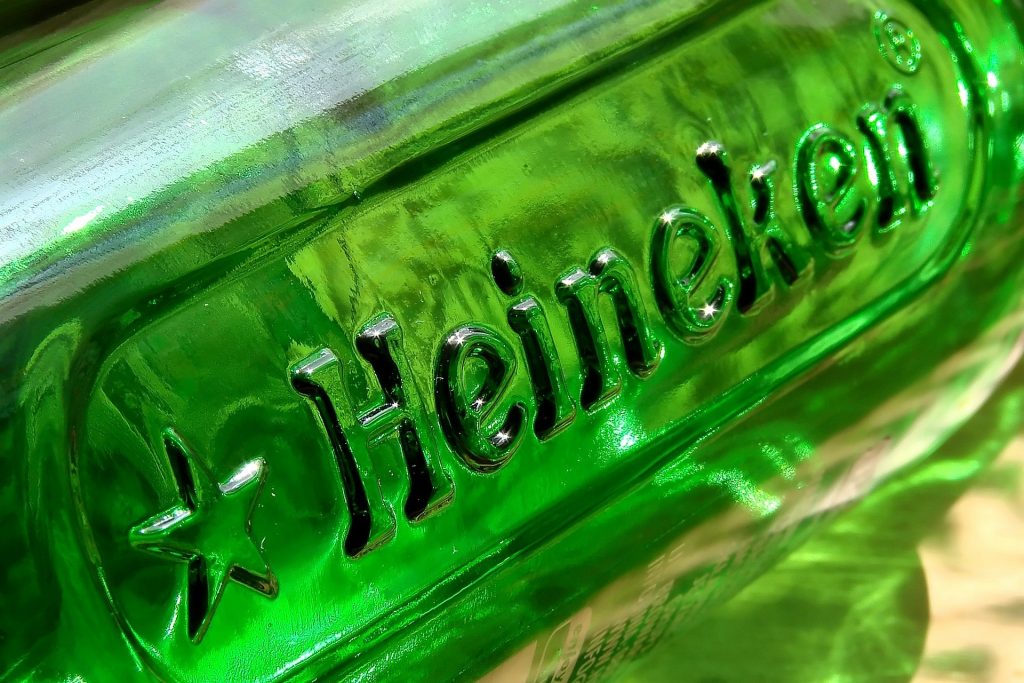 Heineken
Another surprising option if you are wanting to go out for a drink is Heineken. The Dutch beer can often be found on draft or in bottles. Heineken beer served in the UK, USA, Netherlands, France, Australia and New Zealand is vegan-friendly.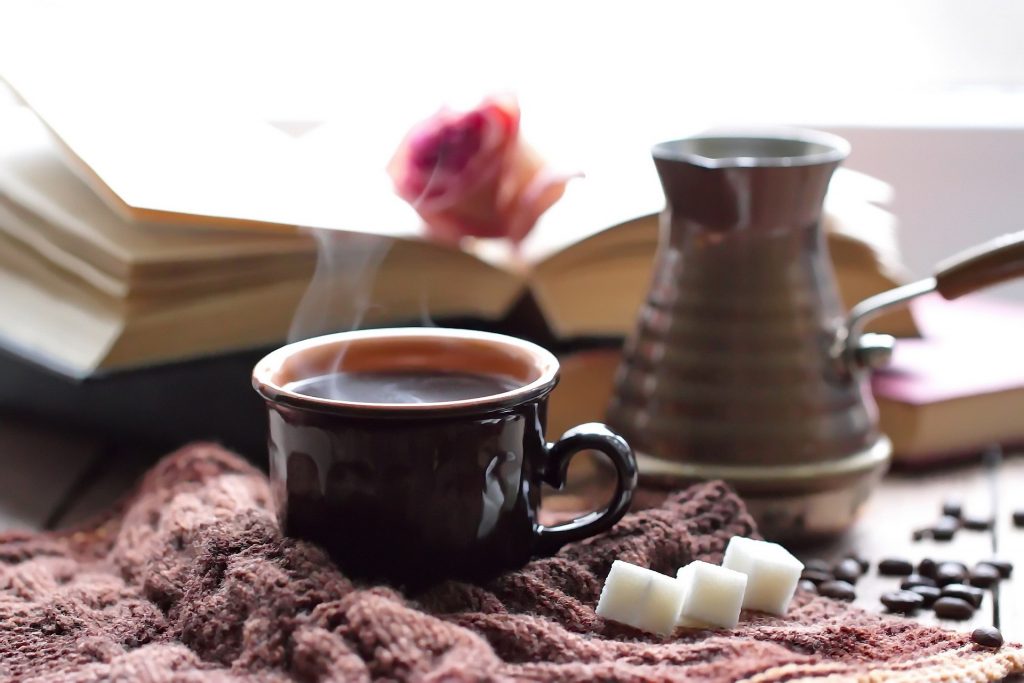 Cadbury Drinking Chocolate
Be careful as not all Cadbury hot chocolates are vegan-friendly. In fact, you need to look out for Cadbury Drinking Chocolate which says 'Swirl into hot milk' on the container. That one is vegan-friendly and tastes delicious when made with either soya or rice milk.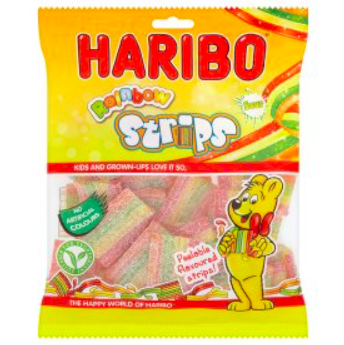 Haribo Sour Rainbow Strips
Most varieties of Haribo are not vegan because of the use of Gelatine. Even their vegetarian range isn't vegan-friendly as the sweets are glazed using Beeswax to make them shine. However, Haribo Sour Rainbow Strips do not contain any animal products at all so they're fine for those on a vegan diet.
McCoy's Crisps
McCoy's have four flavours of crisps available that are vegan-friendly. These are Salt & Malt Vinegar, Ultimate Sea Salt & Black Pepper and perhaps surprisingly Ultimate Sizzling BBQ Chicken and Ultimate Chargrilled Steak & Peri Peri.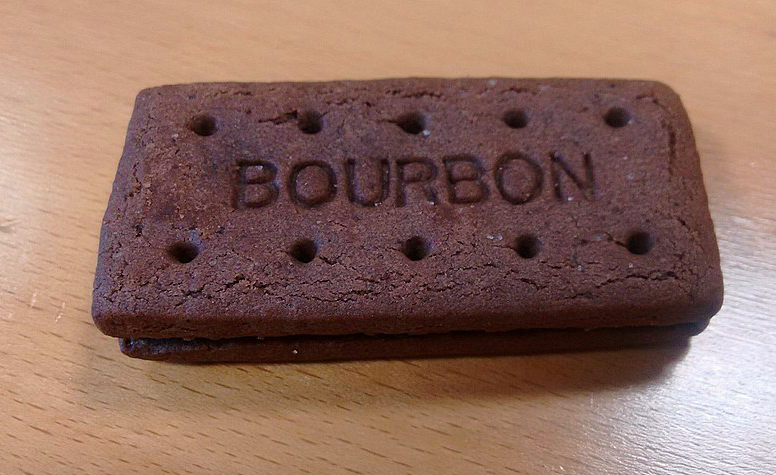 Bourbon Cream
Chocolate flavouring and the word 'cream' understandably ring alarm bells for vegans, but most Bourbon Creams are vegan-friendly. It's always good to check the ingredients as some, like those created by Fox's Biscuits, contain whey powder, but most will be animal-free.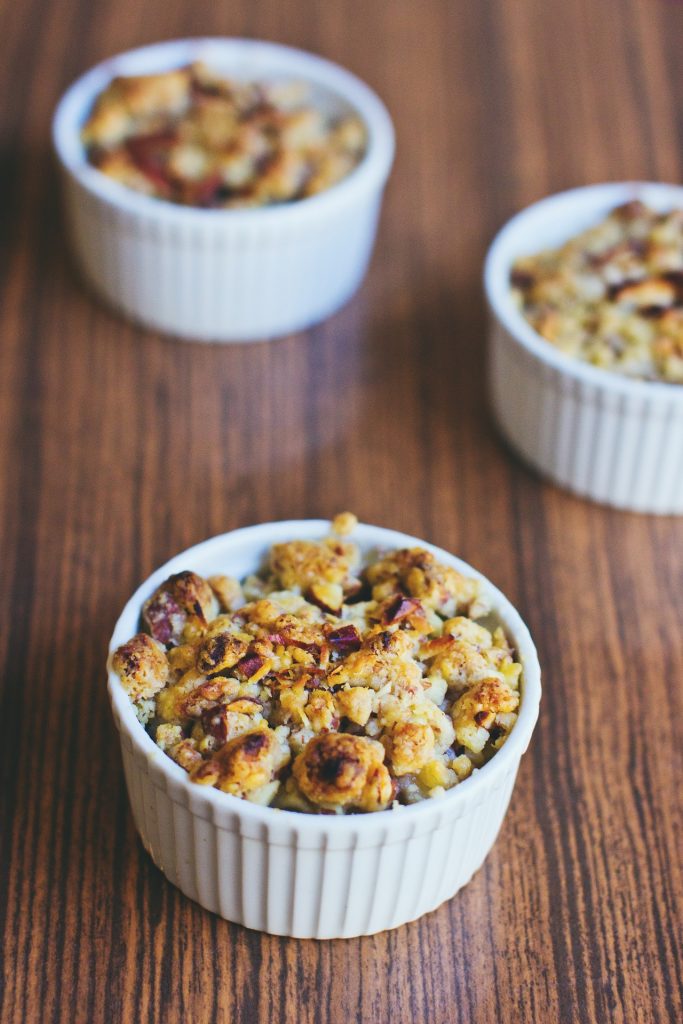 Aunt Bessie's Apple Crumble
Navigating desserts can be a bit tricky when it comes to staying clear of animal products as plenty of baked goods use eggs in their production. Aunt Bessie's Apple Crumble does not and as such, it is completely vegan-friendly, and tasty too!
---