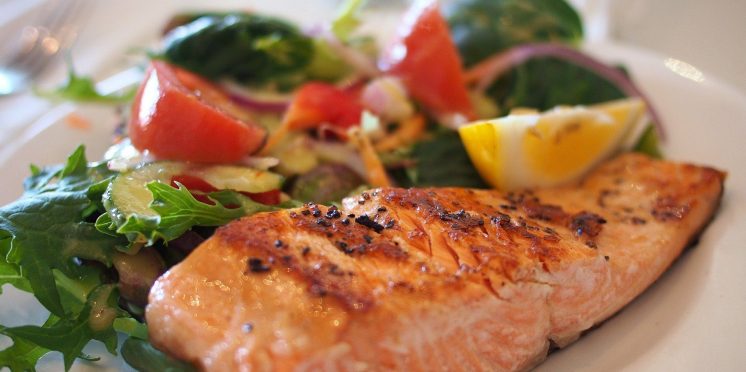 8 Places to Eat in Australia If you want Something More than Just Food
Fine, delectable food can taste exquisite when combined with a magical experience and ambiance. In fact, many people remember their favourite places to eat not just for the food that they had there, but also for the great experience they had.
Especially travellers are constantly on the lookout for delicious food combined with an authentic experience that they can take away with them and cherish long after. In Australia, there is a great variety of places that offer a one-of-a-kind experience to its visitors along with exceptional food.
Australia has an alluring array of native ingredients and an evolving food culture that ensures that you have a fantastic experience when it comes to food options. The country offers the benefit of indulging in various re-imagined and authentic food dishes while you have an amazing, once-in-a-lifetime experience having food at some of the famous places to eat in Australia.
So, here are 8 places to eat in Australia that will offer so much more than just food to you!
1. Wild Life Sydney Zoo
The Wild Life Sydney Zoo offers a wonderful opportunity to have a fantastic buffet breakfast with an animal that enjoys celebrity status in Australia – the Koalas! You will have a delightful experience at the zoo buffet where you can have hash browns, English muffins, bacon and eggs along with your chosen hot beverage and the wonderfully cuddly Koalas will be there to keep you company.
2. Tjapukai Aboriginal Cultural Park
If you want to have delicious food and take a closer look at the Aboriginal culture, then there's no better way to do so than to head out to one of Australia's widely popular cultural centres – Tjapukai. The best time to visit Tjapukai is in the evening as it offers you a fun food and entertainment-filled night. You will be enthralled with the fire-making ceremony and Night Fire Dance as you enjoy a fresh, buffet dinner consisting of char-grilled kangaroo burgers, Fresh prawns, tropical fruit salad, and many other delectable food dishes.
3. The Pearl Asian Eating House
If you have a craving for authentic and mouth-watering Chinese food with the perfect and uber-comfortable environment of a clubhouse, then the Pearl Restaurant Kogarahis definitely the right place for you. The Pearl Asian Eating House is situated inside the Kogarah Clubhouse and offers a wide variety of contemporary Chinese dishes to its diners.
You can visit the Pearl Restaurant Kogarahto feast on their delicious Dim Sim menu that consists of all sorts of unique and popular Chinese dumpling varieties along with other Chinese specialty dishes with favourite Australian ingredients such as Avocado and a whole bunch of seafood! Plus, the seafood is cooked live and the restaurant also keeps live seafood tanks that you can marvel at while having a fine dining experience.
You can also take advantage of the Kogarah Clubhouse setting and explore the premises. You can head over to the Clubhouse bar and choose to have your food there or at the expansive and luxurious sports lounge while you watch TV.
4. Sydney Harbour Tall Ship
For a memorable experience, head out to the Sydney harbour and take one of the sightseeing cruises on the authentic tall ship from the 1900s. This adventurous sailing tour, along the iconic waterway, will take you through the Sydney Cove and you will behold gorgeous views of the Sydney Harbour Bridge and the grand Sydney Opera House.
You can pair these striking views with a sizzling buffet lunch to accentuate your joyful experience. The buffet accommodates guests with food allergies and vegetarians, so you will likely have a whole host of food optionsto choose from.
5. Attica
If you want to try sophisticated yet fun food, then head over to Attica in Melbourne. The famous chef Ben Shewrymakes excellent use of unusual native ingredients and the freshest local produce and turns them into exquisitely delightful dishes. You can try the various degustation items at Attica to get a taste of Australia's most modern and experimental cuisine trends.
6. The Farm Byron Bay
For food cooked from fresh produce, you can make your way to The Farm Byron Bay.It's made up of a group of farmers that are committed to growing and raising various fresh produce and livestock such as flowers, vegetables, and cattle. You can first enjoy a tour around the organic and sustainable farm and then savour the delicious food creations of the farm staff.
7. Flames of the Forest
For couples that are on the lookout for a romantic evening complete with delectable food in Tropical North Queensland, Australia Tropical North Queensland, the Flames of the Forest is the ideal spot. This space offers a romantic ambiance of your dreams – it is nestled in a magical and delightful spot in the middle of the verdant lush Daintree Rainforest.With their Rainforest Dining Experience, you get to snuggle up under an ancient canopy that is ornamented with candles and atmospheric, twinkling lighting.
In this romantic spot, you will experience the pleasure of having a six course-dinner,complemented with free-flowing beer and wine under a gorgeous marquee. The delectable menu is filled with an amazing selection of dishes – including smoked crocodile, braised beef cheeks, seared kangaroo, and coral trout – that is sure to make your date an unforgettable affair.
8. Uluru-Kata Tjuta National Park
If you choose to dine at the Uluru-Kata Tjuta National Park, you will have access to some of the most spectacular views of the famous rock formations of Australia. At the park, you will be treated to a glass of sparkling wine and choice snacks,which you can enjoy while watching the sunset. After that, you can have a memorable gourmet barbecue dinner at the National Park.
The dinner includes a selection of classics such as lamb sausages, steak, garlic prawns, and chicken skewers. Don't forget the mouth-watering dessert and a selection of beverages, including white and red wines, soft drinks, and beer.
The amazing places mentioned above, along with their distinctive offerings, ensure that you have a brilliant, unique, and holistic dining experience with freshly-cooked, scrumptious food.
---